Retaining personhood by serving others.
"Remembering to do something is easier than remembering HOW to do something."

-Tim (early stage person with Alzheimer's)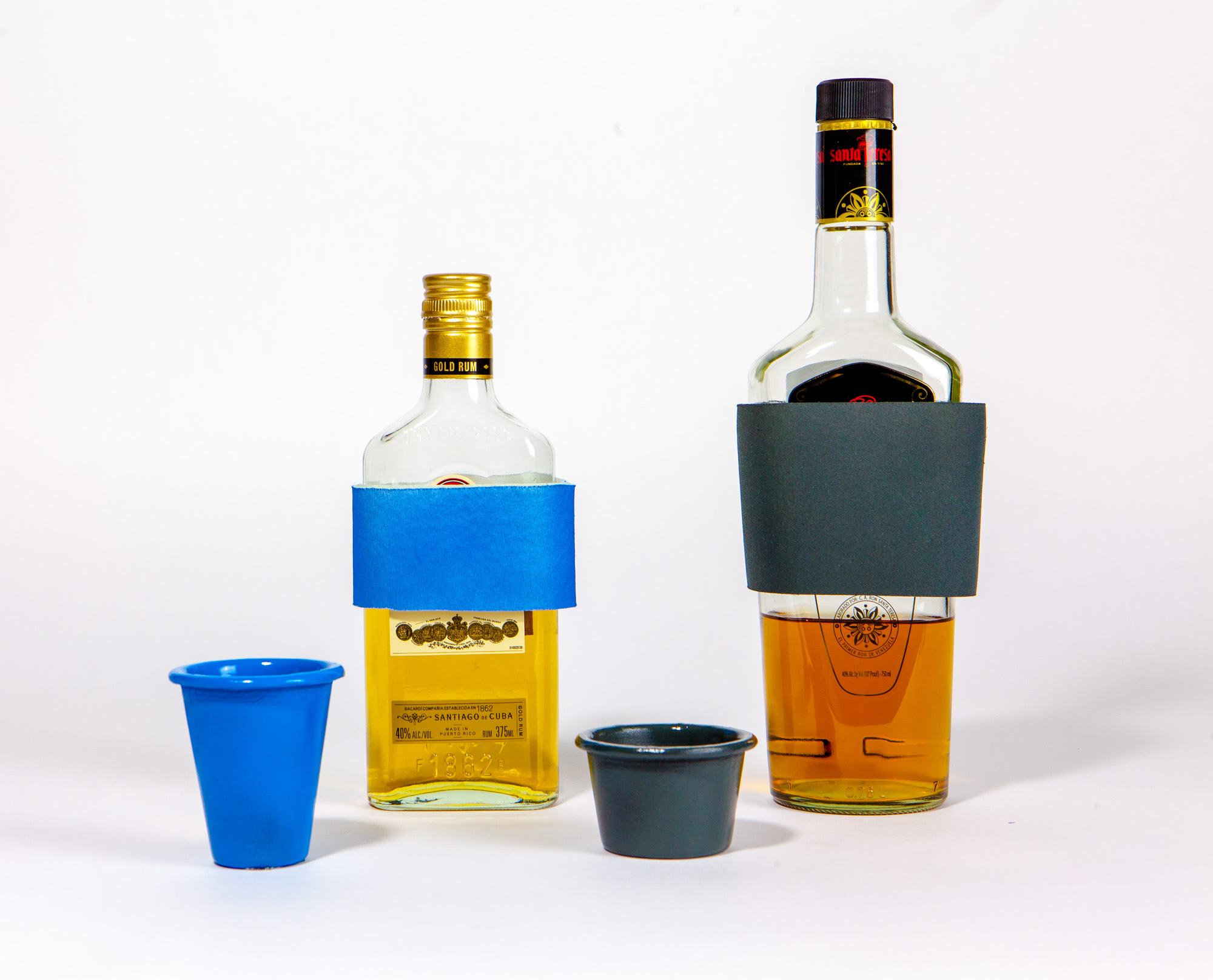 Color coded measuring cups correspond to neoprene bottle wraps. A caretaker or loved one equips the bar with ingredients for the person with Alzheimer's favorite cocktail.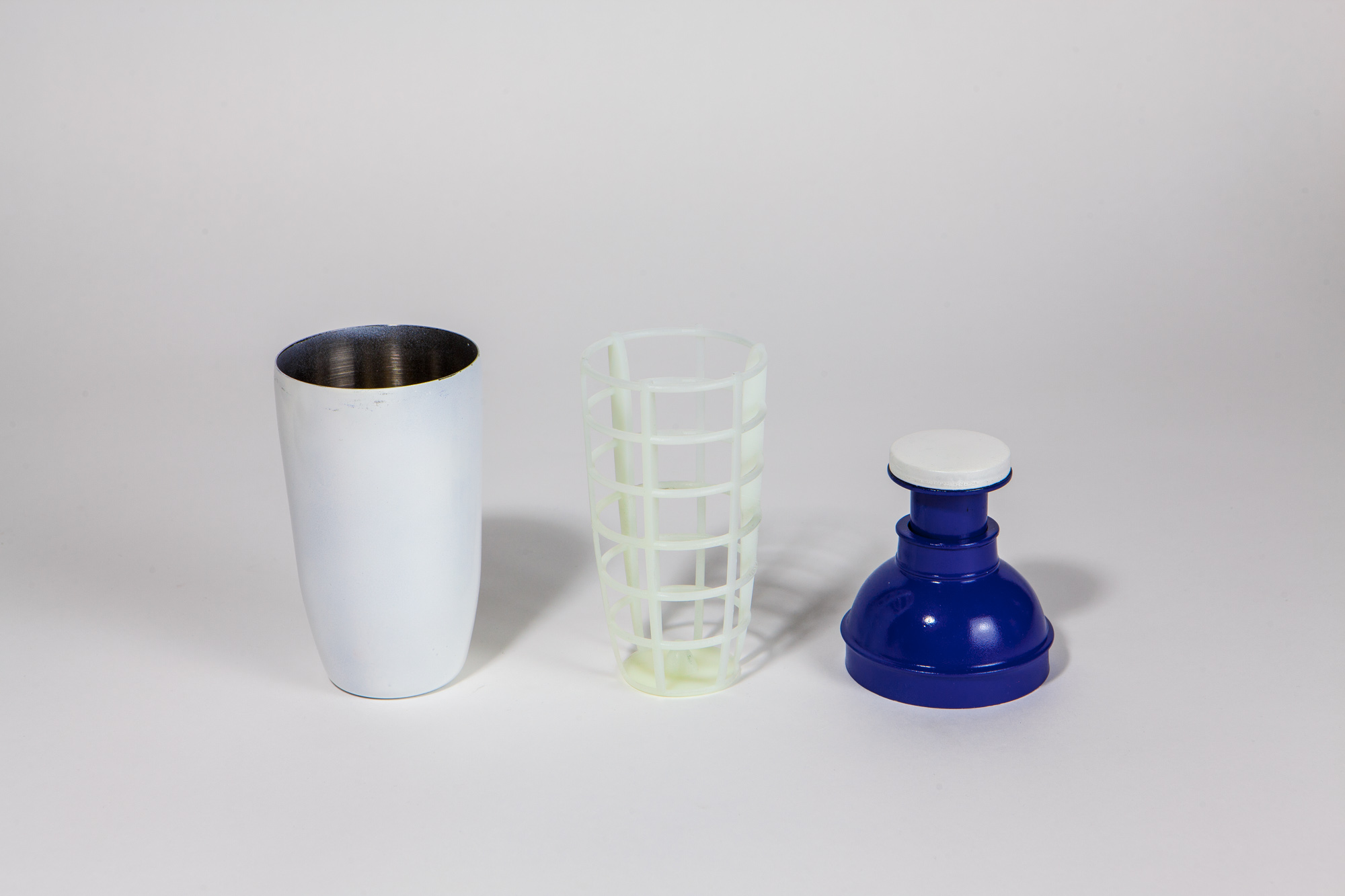 Based on the mechanism of a salad spinner, the cocktail spinner eliminates the need for a tight grip making life easier for those with arthritic hands.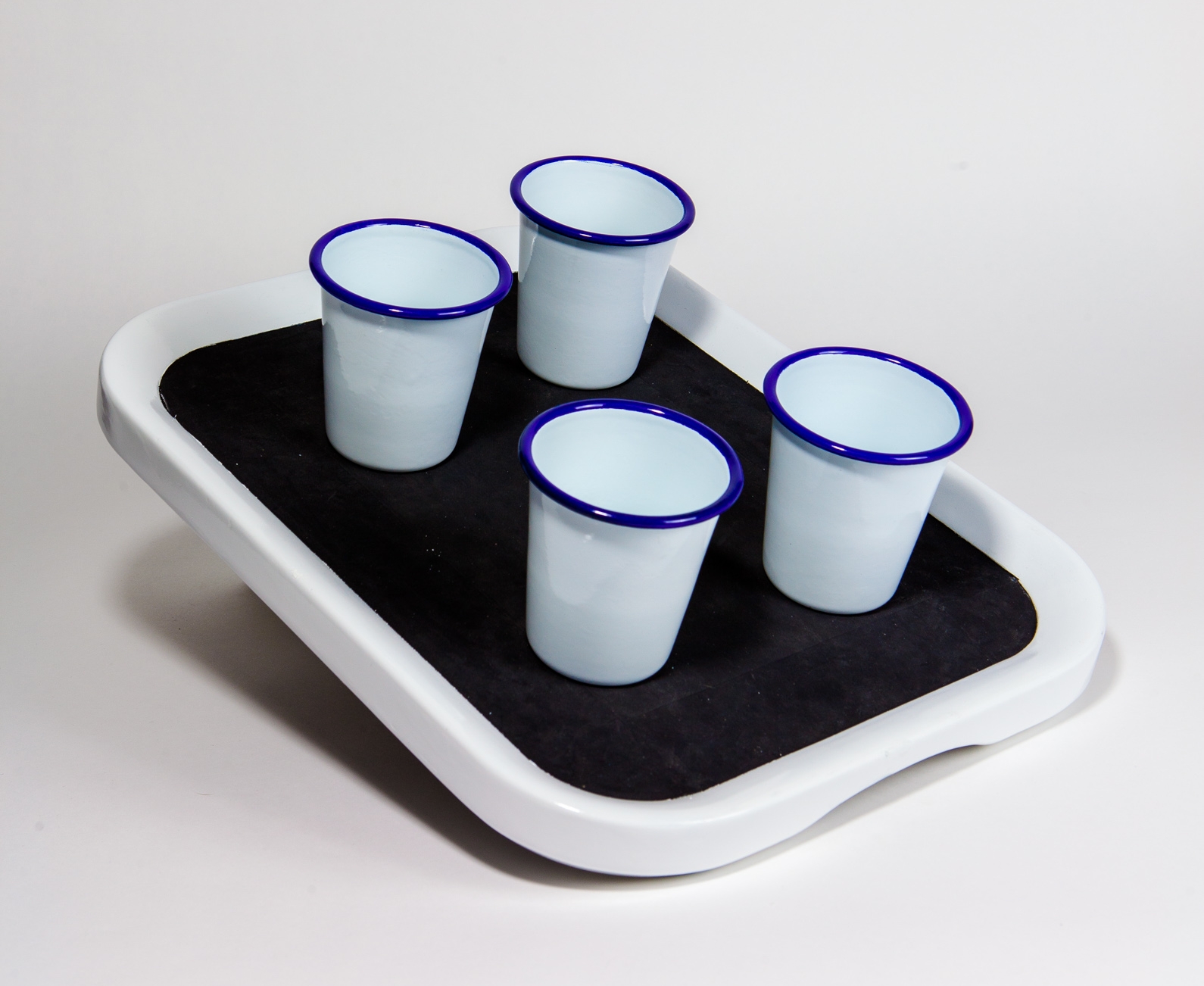 Serving with shaky hands?
No problem.
The magnetic tray combined with steel enamelware, makes serving friends and family a breeze even if you fumble on your way across the room.
Pictured above on display at ICFF '17 as part of "Pratt Institute: Design for the Mind" exhibition.